Fusker Power At Your Finger Tips
Feel The Fusker Power!
Collect Videos, Images, and Pages Image Surfer Pro is the first fusking system to handle not only images but video (including frame video) and generic pages at the same time. Collect the media you want, display it on a single page, and share it with other Image Surfer Pro users.
| Icon | Description |
| --- | --- |
| | Images: Any recognized image extension |
| | MP4 Video Any URL with an MP4 extension. |
| | Flash Video Any URL with an FLV extension. |
| | Window Media Extensions: .wmv .mov .mpg .mpeg .avi .asf. |
| | Shockwave Flash Any URL with an SWF extension. |
| | Raw Frame Other active objects |
| | Web Pages Any webpage URL. |

Combine media files from multiple sites into a single fusker collection and view them on a single page! You are no longer constrained to viewing images from a single fusk or a single web address. Break all the boundaries with different media sources, different types of fusks on different websites in a single fusker collection.

Don't type information into a form on some trashy fusker website to have it skim information from you as it spits back pages filled with advertizing you didn't want! Image Surfer Pro generates private web pages just for you to show you only the content in your private fusker collection! Privately see only the content you wanted to see how you wanted to see it!

Surf with a proven feature rich web browser and not some hacked application browser. Almost every so called independent application with an embedded web browser uses Internet Explorer window drivers which will never be as powerful, fast, or secure as the official IE11 browser! Image Surfer Pro seamlessly interfaces with IE11!

Is your fusker application 64Bit? IE was fully 64bit first and longest and continues to lead the industry! Why should you care...? Break the 2Gig barrier! A 64bit browser can make full use of all your system memory. Image Surfer Pro & IE deliver more video and high resolution images per page! There simply is no other choice!
Easy To Use Fusker Tools
Surf media files faster and safer! Surf media files like a Pro! With tools exclusive to Image Surfer Pro, quickly and easily extract media information from any website! Process individual images, free hosted galleries, and even entire thumbnail posts quickly and easily!

Explode webpages into their media components!

generates a custom Image Surfer Pro form which breaks the media content of a webpage into four distinct media tables. Use the form to select the media you want added to your collection and the pages you want to search for more media! Each media file and link on the page is provided with clean and sanitized links to the same content, and shows you the exact URL. Select All boxes at the top of each table allow you to quickly chose large numbers of links and media files!

One button to rule them all!! Add a fusk with a single click! Don't type out your Fusk! The

button will turn a direct media reference into a fusk in your fusker collection and instantly show you all the related media files! Process Free Hosted Galleries with the same button and add all of the referenced images and videos linked to the thumbnail post to your fusker collection instantly! No guessing at file names, no guessing at the number of files, just click and enjoy them all!

Use

and

together for even more Power! Select the media from the page you want added to your fusker collection along with the page links you want to search for additional media. Watch IE browse through the pages you have chosen for a deeper search adding media to your fusker collection in record time!

Use the ULR Capture Bar to easily collect Frame Video from your favorite Tube sites by processing the <embed code> provided by the site! Use the Copy Image URL IE Extension in conjunction to easily add any image content from any website to your fusker collection!

View your fusker collection your way! Configure how Image Surfer Pro displays the hot linked media files in your fusker collection and use the
button to create a visualization at any level in your fusker collection tailored to how you want to see the images, how much memory your computer has, and the content of your fusker collection.

Want a copy of the images and videos in your fusker collection? Grab every image and video (mp4 file)on a page and save them directly to your hard drive! When used in conjunction with the
button you can make a soft copy of every image in your fusker collection quickly and easily.
Build, Save, and Share Fusker Collections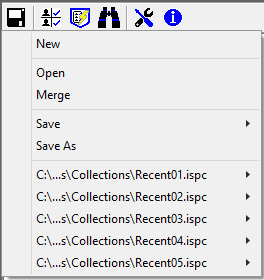 With the Image Surfer Pro Fusker Collection ispc file format you control what content is in each of your fusker collections! Have a different fusker collection for every subject and use our standard file format to Save your fusker collections! Share fusker collection files with your friends through email, webpost, or any other digital means. Or simply save them to enjoy another day!

Merge fusker collection files easily from different sources to create your own blend of media! Download fusker collection files from various sources on the web and tailor the content as you desire. Mix fusker collection files from your friends or build fusker collections over months or even years!

Customize Image Surfer Pro
Image Surfer Pro gives you ultimate flexibility to make it match how you surf:
Control how images are added to your fusker collections
Control where images and fusker collection files are stored
Control how you view your fusker collections
Eight full pages of User Preferences assure you have the options you need to make the most of your Image Surfer Pro experience!
Build Your Fusker Collection Your Way
Image Surfer Pro not only provides powerful tools like

and

to access images and zap them into your fusker collection, it also provides a robust set of tools to modify and customize your fusker collections!
Modify fusker information at any level in your fusker collection quickly and easily with the Segment Editor!


This powerful tool allows you to determine what information in the segment is standard text and what information is iterated fusker content. Along with the ability to Split a segment into multiple parts every conceivable fusk may be created no matter how complex.


Two powerful fusker iteration techniques are provided by Image Surfer Pro which are exceptionally powerful yet easily configured using the Image Surfer Pro intuitive dialogs! The ellipse button on the segment editor can be used to determine which fusker technique will be used and allow you to form any fusker iteration you can imagine.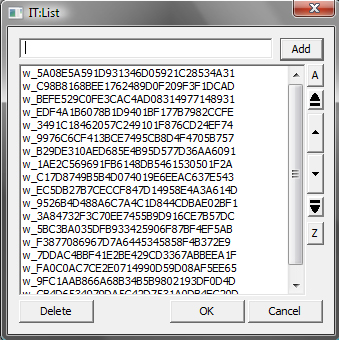 You can even manually add and delete segments or Cut/Copy/Paste in your fusker collection or use the Segment Organizer to modify the order of the media files in your fusker collection!
More information on Image Surfer Pro can be found in the Support pages which include a complete User's Manual for Image Surfer Pro. Or for a more detailed walk through of using Image Surfer Pro, try out the Tutorial pages.